← Back
Bernard Figueroa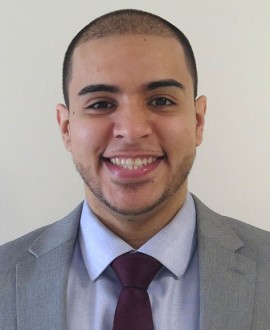 I am Dr. Lenke's Academic Coordinator. I have been a part of Columbia University Medical Center since 2007. I have nine years of experience within the Medical Administrative field, and administrative background within both Medicine and Surgery.
I joined Dr. Lenke and his team at The Spine Hospital in October 2015. My main role is to coordinate and manage the academic and administrative aspects of Dr. Lenke's practice. I work closely with Dr. Lenke's nursing, surgical and research staff in order to provide optimal administrative service.
During my time here, I have developed presentations for teaching purposes and appearances that Dr. Lenke presents at prominent spine society meetings, educational courses and grand round lectures. My position requires me to have knowledge of complex computer software programs, knowledge on hospital and local services, and multitasking and management skills for widely varied information paramount to Dr. Lenke's academic and personal life. In addition, I manage Dr. Lenke's credentialing for hospital privileges and medical licenses, coordinate all travel arrangements and handle any other request needed by Dr. Lenke and the practice.
Working with Dr. Lenke has been an amazing experience. He truly has a passion for what he does and genuinely cares for each and every one of his patients. Dr. Lenke's personality, professionalism and knowledge set him apart from the rest. He truly strives to provide excellent medical care and surgical outcomes. I am honored to be a part of this team.