← Back
Zachary Messer, MPH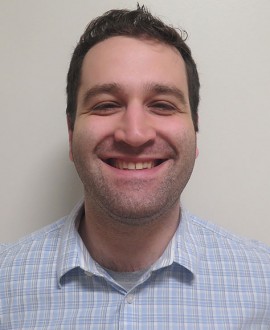 I am the Clinical Research Coordinator for Dr. Lenke and The Spine Hospital at Columbia University Medical Center. Previously, I worked at New York Medical College investigating cardiovascular issues such as syncope, postural orthostatic tachycardia syndrome and chronic fatigue syndrome. I've also worked at Jamaica Hospital researching medication compliance and at Burke Medical Rehabilitation Center where I studied protective agents for ischemia.
My main responsibility is to manage the research efforts of The Spine Hospital team by shepherding each research project from conception to publication and beyond. I act as a resource to medical professionals, research administration and patients alike, and as a guide to all of The Spine Hospital's research activities. I always try to have a warm demeanor when interacting with patients and strive to explain complex studies in a way that is easy to understand. I've even been known to show them a magic trick or two, if requested!
How do I regard Dr. Lenke? Dr. Lenke is well-known for his impressive clinical practice, but his stature in the world of research is equally noteworthy. His efforts in that arena have significantly furthered the field of orthopedics, and I am honored to be a part of the team that continues this important work.