← Back
Kathy Blanke, RN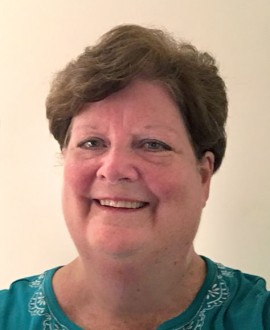 I am the Academic Spine Research Consultant supporting the academic portion of Dr. Lenke's practice. From 1992 to 2012, I worked as his clinical nurse coordinator helping prepare patients for surgery before transitioning to this new role.  Working as his nurse for 20 years I learned a tremendous amount, both by working with him on various studies and projects and also by seeing patients in the office with him and observing his interactions with them.  I loved listening to his explanations of their condition and the surgery he was recommending and then seeing them come back to the office after surgery.  It is common to hear patients and families make sincere expressions of marvel and gratitude when they return for follow-up visits: "He gave me my life back" — "I am so glad we came to see Dr. Lenke.  My daughter is so proud of her new back" — "I can't believe what he did, it's a miracle" — "All the other doctors told me there was nothing that could be done.  I wish I had found him sooner, Dr. Lenke is my hero!"
All of those years and experiences helped prepare me for my current position.  As a busy surgeon, Dr. Lenke doesn't have a lot of extra time on his hands for editing papers, etc.  He has spine fellows and visitors that participate in various research projects with him and hope to present the results at spine meetings.  My primary focus is editing and content of abstracts for submission to societal meetings and editing subsequent manuscripts for submission to various spine journals.  I clean them up as much as possible and get the abstracts or papers 'submission-ready' to make it easier for Dr. Lenke to review and make final changes.   The manuscripts are reviewed by other spine surgeons and sent back with questions or comments.  I work with the primary author and Dr. Lenke to address the reviewers' comments and resubmit the paper for hopeful acceptance and publication.
I am fortunate that after 23 years of working with him, I am able to continue my association with Dr. Lenke, as I couldn't imagine starting over with a different doctor.  I was able to travel to and from NYC for most of the first year of Dr. Lenke's move to Columbia University/New York Presbyterian Hospitals to assist in establishing his clinical practice in NYC.  I'm happy that I had the opportunity to be able to see the beginnings of The Spine Hospital and its first year of changes and to continue in the future assisting in the academic side of Dr. Lenke's practice.
How do I regard Dr. Lenke?  I have always been proud to work with Dr. Lenke, who is not only a skilled and compassionate surgeon who is at the top of his field but he is an all around great human being - a nice, humble, generous, faithful and caring person who I am lucky to have worked for and with for so long and also consider a friend.