← Back
Josh Silberbush, RN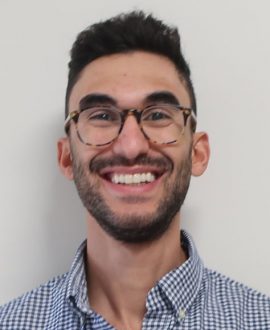 As Dr. Lenke's Operating Room Clinical Nurse at the Spine Hospital, I am responsible for making the necessary preparations for each of his operations as well as monitoring each patient from the preoperative area through the course of the surgery. I work outside of the sterile/operative field, working in conjunction with the entire operative team, including documenting and staying in touch with the patient's family. Prior to each surgery, I review each patient's specific information and ensure that the necessary adjustments are made to carry out a successful and safe surgery.
I graduated from the University of Delaware with a Bachelor of Science in Nursing. While in college, I was exposed to the operating room and knew that it would be my calling. Following college, I moved from New York to Florida, where I worked as a bedside nurse at Sarasota Memorial Hospital, caring for oncology and medical surgical patients. Subsequently, I had a close family member receive spine surgery from one of Dr. Lenke's colleagues. Interested in moving back to New York and having heard what a positive experience my family member had at the Spine Hospital, including the great care he received post operatively, I looked to New York Presbyterian Hospital for employment.
Upon receiving a job at the Spine Hospital, I started working as a beside nurse on the Spine Unit caring for many of Dr. Lenke's patients. Eventually, I was fortunate enough to accept a position as a clinical nurse in the operating room. Having knowledge and experience of caring for spine patients at the bedside, I was able to integrate this into my new role in the operating room. After working with Dr. Lenke for two years, I am continuously amazed at the work he does. He is truly an incredibly talented and hardworking surgeon. I take pride in helping each patient receive a successful surgery and could not be more grateful for being a part of Dr. Lenke's team.
Joshua Silberbush, RN, BSN
Operating Room Clinical Nurse to Dr. Lawrence G. Lenke