← Back
Jasmine Broadbelt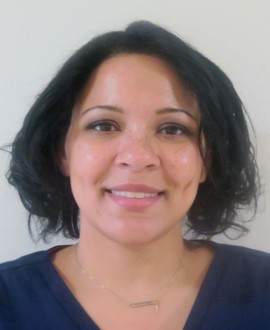 As a Certified Medical Assistant, you have the opportunity to pursuit different specialists to see where you can use your skills and experience to better enhance the practice. I have had the chance to work in several specialists such as Internal Medicine for about one and half years and proceeded to explore Obstetrics/Gynecology for about eight and half years. My latest venture is Orthopedics, generally in the region of the Spine.
Working in the healthcare field, in where you interact with patients has fueled my desire to pursue a degree in Nursing; I already hold an Associate Degree in Nutrition and Dietetics. As a Certified Medical Assistant I feel that I embody the traits of being caring, compassionate, motivated, and above all else patient. Nursing is a dynamic profession and entails immense responsibility, and as a future nurse I will be the bridge of communication between patients and physicians.
My draw to this practice was Dr. Lenke demeanor and great passion for what his does. After visiting Dr.Lenke website in where he describes what exactly is his range of experience and also putting a face to the names of his dynamite office staff made the decided to leave more concrete. Ms. Angela Lanham, his Clinical Coordinator, Ms. Katherine Hicks, his Clinical Nurse, and Mr. Bernard Figueroa, his Administrative Practice Coordinator, had further this desire to work on the Lenke team. They have been beyond helpful and ever so welcoming. I honestly feel so blessed working with this group of wonderful, caring, and experience individual, who express great joy working with Dr. Lenke and all his patients.