← Back
Angie Lanham, RN BSN ONC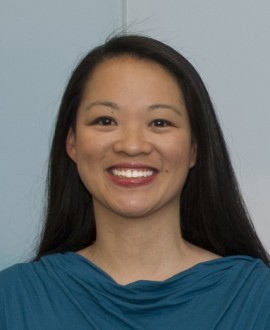 I am Dr. Lenke's Clinical Care Coordinator as well as the Clinical Team Supervisor for the Spine Hospital. I started my nursing career as a bedside nurse caring for orthopedic patients and many of whom had spine surgery. I have cared for many of Dr. Lenke's patients on the bedside level before transitioning over to solely working with Dr. Lenke. My job on the Lenke team is to work closely with patients before and after surgery. I ensure that all patients are prepared to undergo extensive spine surgery by having all necessary tests completed and be fully informed as to what the realistic expectations are from both patient's and provider's prospective.
I had the unbelievable opportunity to leave my hometown of St. Louis, Missouri and move to New York City to continue working with Dr. Lenke and to be a part of The Spine Hospital. The journey and opportunities in New York City have been amazing. I cannot be more thankful to work with other Lenke team members like  Katherine Hicks, Dr. Lenke's clinical nurse as well. Katherine and I work hand-in-hand daily to provide daily coverage in the clinical office to assist all of Dr. Lenke's patients. Katherine is typically the first voice you hear when making your first appointment to see Dr. Lenke but once you meet her in person, you cannot help but love her compassion and radiant smile.  Both of us are committed to providing excellent patient care.
I have worked with many doctors in the past but Dr. Lenke by far surpasses all expectations of what others perceive a doctor of his caliber to be like. He is talented, intelligent, approachable, kindhearted, and by far, humble. Many patients that come for a consultation are simply blown away by him as a person but also his abilities.  I could not think of a better surgeon to work for and work with. I am forever grateful to continue being a part of his team.
Angela Lanham, RN, BSN, ONC
Clinical Care Coordinator to Dr. Lawrence G. Lenke