← Back
From Northwestern Medicine Magazine:
One Vertebra at a Time
Lawrence Lenke, '86 MD, counts his clinical rotations and mentors in spinal surgery and sports medicine who took him under their wing among his favorite memories of medical school.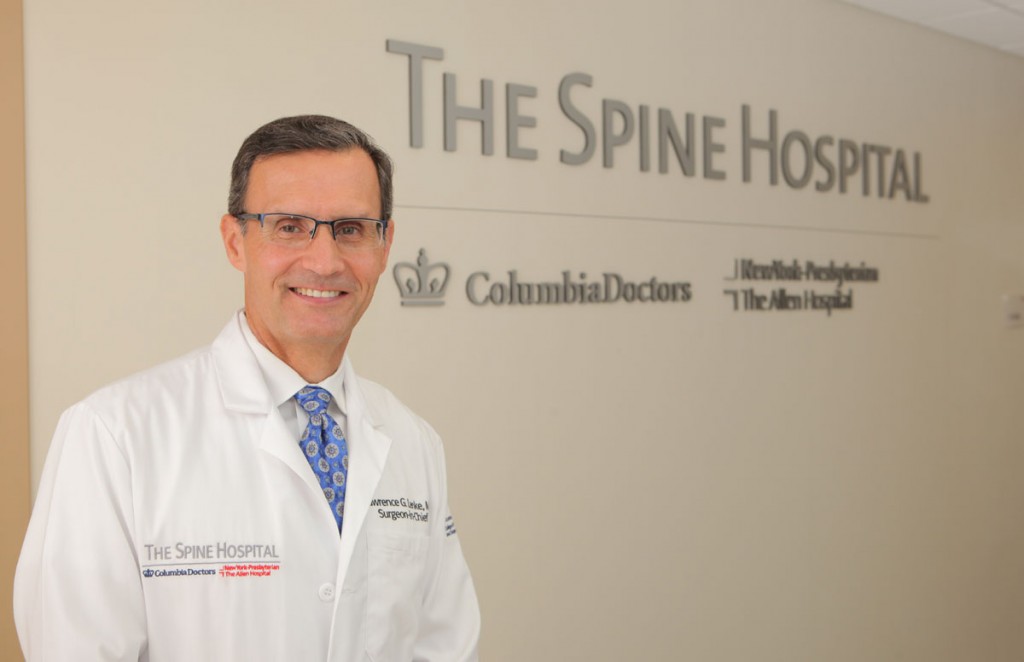 Now, a leader in spinal deformity surgery and chief of spinal surgery as well as surgeon-in-chief of The Spine Hospital at New York-Presbyterian/Allen Hospital at Columbia University College of Physicians and Surgeons, Lenke credits his alma mater for his stellar career in academic medicine. It was one he sought because of the group mentality of working as a team, the energizing environment of being around all levels of medical trainees and having the opportunity to practice medicine and surgery and teach at the same time.
"My years at Northwestern set me up to realize the best care was being done at academic medical centers because they teach the next generation of physicians and surgeons," he says. "Northwestern led me on a pathway of surgery and a lifelong commitment to research and education."
Lenke initially considered specializing in cardiothoracic surgery, but after witnessing the diversity of orthopaedic surgery specializations during his medical school clerkships, he gravitated toward the challenges of spinal surgery.
"Spinal surgery is complex, detailed and delicate," he says. "You really have to do technically excellent surgery and take very good care of your patients."
After receiving his medical degree from Northwestern, Lenke completed his internship and residency training in orthopaedic surgery at Barnes-Jewish Hospital/Washington University School of Medicine in St. Louis. While there, he also completed a fellowship in pediatric and adult orthopaedic spinal surgery and stayed on staff, rising from the ranks of assistant professor to being named the Jerome J. Gilden Distinguished Professor in less than 10 years.
As a spinal deformity specialist, Lenke treats people with conditions including scoliosis, a sideways curvature of the spine as seen from the front; kyphosis, an exaggerated curvature of the spine as viewed from the side; and spondylolisthesis, displacement of one vertebra on the next, among others. His current practice includes treating some of the most complex spinal deformity patients from around the country and world who come to New York for their care.
"The most exciting thing about my work is making a huge difference in a person's life. It's a gratifying and quite humbling experience to give someone with a crippling spinal deformity a more normal appearance and improve their heart and lung function, in addition to giving them both a longer life expectancy and a better outlook on life.???