Image Alignment
It was the week of my 30th birthday when I threw my back out. At the time, I was in the best shape of my life, working out 4-5 days a week. Everyone kept saying, "Work through it. You aren't stretching enough before you work out. Go to a chiropractor. Have you tried acupuncture???? I tried just about every non-surgical form of pain relief I could think of or others thought of for me. The pain just kept getting worse. By the time I went to my first surgeon, I couldn't stand. I was constantly self-medicating myself.
The first surgeon I went to, which will remain nameless, met my parents and me a few days prior to my scheduled surgery. We were in this small room and he walks in and says to us, "I have good news and bad news. Which do you want first???? Now I know he had a meeting the night before with his entire practice which included, at the time, the two best surgeons in Pittsburgh. I also know that the team discussed in detail how my surgery was to be performed, how every detail was to be handled. So this nameless surgeon continues to say, "The good news is I'm not operating on you and the bad news is you can blame your parents,??? He then suggested I start exercising! At which point I responded, "I work out 4-5 days a week now which includes a personal trainer once a week. What more should I be doing???? I was devastated! My parents and I left that meeting, walked across the street to a restaurant, and I just cried. I couldn't believe what had happened to me.
My mother, and may I say I have the best, worked in the university hospital setting at the time. She called a few high placed contacts and repeated what had just happened. Within minutes, we received a call back that said, "Go to doctor #2 tomorrow, 9am,??? The colleague had called doctor #2 in the OR, told him what happened, and a three month appointment wait time was completely bypassed.
Jessica-M-Standing-personal-photo-after-surgery The following day, at 9 am, I'm in the waiting room with my parents. I couldn't even sit anymore. I had to lie on the floor wherever I was. I couldn't grocery shop. My mother helped me with everything. I was completely useless at the time.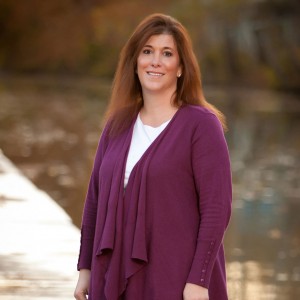 It's now time to see surgeon #2. The team walks in and explains my situation to me. I have three vertebrae that never formed properly. I have multiple herniated discs and no curvature in my spine. I have a congenital issue that at age thirty, I'm just finding out about. They were great. They looked my parents in the eye and said, "We can help. We will make your daughter better.???
My first surgery was six weeks later, in May 2000. I was fused from L4-sacrum. After a 6 month recovery period, I started feeling better. But being pain free didn't last. I went back a year and half after my first surgery. I had a broken titanium screw. In June 2002, they went in, fixed the screw and fused one more level. After that surgery, I just wasn't pain free. Surgery three was September 2003. My post-op appointment consisted of being told that I had too much scar tissue on my L5 nerve and that I needed a morphine pump. I was told for years that a morphine pump would allow me to stand up straight and walk. By this time, I was hunched over, unable to stand straight. My walking was being impeded as well as my breathing. My life was changing quickly. A once very active, independent person was quickly become needy, helpless, and dependent upon others for assistance!